Dan po polni luni. In to ne kakršni koli, pač pa superdrupermegafantastičnomodrokrvavi! Fuck, pa tak naziv! Meh, polna luna, kot polna luna. Name ima vedno enak učinek – slabo spim in veliko mislim. Toda smisel zapisa ni nebesno telo, Zemljin naravni satelit, pač pa sateliti, ki krožijo med nami. Ventilatorji! Hja, saj ne vem kako se pravilno izraziti, a v moji starosti kaj kmalu razumeš besedno zvezo shit hit the fan. Septični izbruh je neizbežen!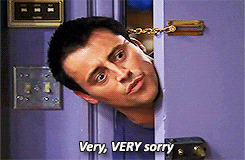 Povezoval sem pičice in zdelo se je, da je slika pred menoj popolnoma jasna. Šele z zadnjo črtico sem se dojel, da si imel prav od vsega začetka. V glavo je butnila kri, pretok misli se je še povečal in kar naenkrat sem se počutil kot navadna navigacija – preračunaval sem. Ni važno kolikokrat sem se že lotil računanja, rezultat ostaja isti, z njim prav tako slika.
Naslednja faza je bila ocena škode. Ne, nima smisla, čeprav me še vedno živcira. V glavi igra nešteto pesmi, nešteto scenarijev, …, vendar nobenega pravega zaključka. Sicer se vedno lahko poslužim družinskega pristopa, ali pa morda krščanskega? Hja, vse lepo in prav, vendar ne hvala. Hvala za ribe, hvala za rože in hvala za štajersko ikebano!
P.S.: Zavedam se napisanih nesmislov, vendar se umazano perilo pere v pralnem stroju, ne na spletu …